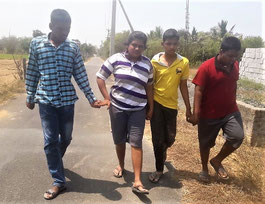 We started the day-care center with four of our old kids from before-Covid-19 times. Raja, Nithya, Sanjay and Senthur started coming to us 14th February on a daily basis. Hopefully there are more children joining later on.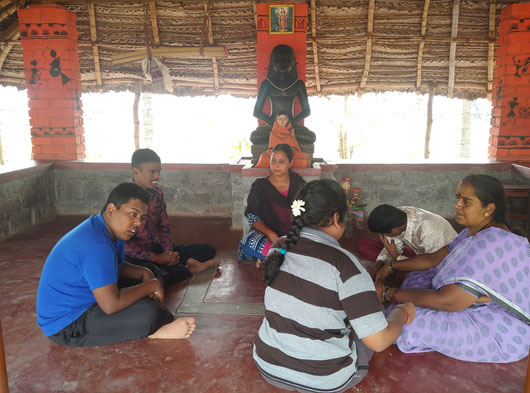 Above are some artworks from children. They use various methods from crayons, fingerpainting and brushes, to beads, toothbrushes etc. We took the liberty to imprint some of these works on the mugs. If you feel like having one or more for yourself or as a corporate gift, please let us know by contacting through
contact@divyarasa.org

Any income will be used uncut to run the trust functions for these children.
On our daily walks children pick some leafs and flowers, which we use to paint these pouches. Above are some results from the work of children, in picking, colouring and impressing.